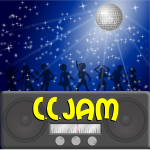 In episode 64 of CCJam, Dave features the music of the US rock band The Devil Music Company.
Please note, there is some strong language in the first track in this episode.
The Devil Music Company is a rock & roll collective based out of Hattiesburg, Mississippi, Nashville, Tennessee, and Los Angeles, California.
You can download The Devil Music Company's music from Spotify, Apple Music, Bandcamp, Jamendo, and pretty much anywhere else you can buy and download music.
And of course you can find them over on their Facebook page and their official website.
The tracks included on this episode are:

Podcast: Play in new window | Download
Subscribe: RSS

Podcast (ogg): Play in new window | Download
Subscribe: RSS