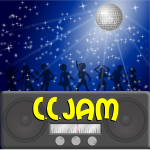 In episode 62 of CCJam, Dave features the music of Alabama-based Christian folk-rock indie-worship band The Hedgerow Folk.
They were formed when Jon Myles and Amanda Hammett began leading worship together in their local church. Joined by Bryant Hains, the three began working and writing together, eventually solidifying their group under the name The Hedgerow Folk (taken from a line of a C.S. Lewis poem).
You can download The Hedgerow Folks's music from Spotify, Google Play, iTunes, Bandcamp, Amazon, Jamendo, and pretty much anywhere else you can buy and download music.
And of course you can find them over on their official site, at hedgerowfolk.com.
The tracks included on this episode are:

Podcast (ogg): Play in new window | Download
Subscribe: RSS

Podcast: Play in new window | Download
Subscribe: RSS