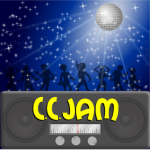 In episode 51 of CCJam, Yannick introduces the listeners to Russian band Somewhere In Time.
Not a lot of information about the band, even on their VK.com page, but there is a tiny piece of info about their first album Catharsis on their bandcamp page : it's a concept album, divided in three parts, inspired by Dante's Divine Comedy.
The album is also available from Jamendo and YouTube.
The tracks included on this episode are:

Podcast: Play in new window | Download
Subscribe: RSS

Podcast (ogg): Play in new window | Download
Subscribe: RSS