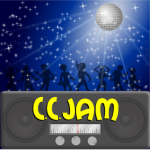 In episode 56 of CCJam, Dave features the music of UK rock band Aphemia.
They are from Derby here in the UK, with an industrial/electronic, progressive rock sound, combining influences such as Nine Inch Nails, Celldweller, Disturbed and Muse. They recently released their latest EP "Terminus".
You can download Aphemia's music from Spotify, Google Play, Bandcamp, Amazon, and pretty much anywhere else you can buy and download music.
And of course you can find them over on their Facebook page
The tracks included on this episode are:
The Time Is Now (feat DMT The Rapper)
Chemical, from their 2017 EP "Terminus"
Bedding music: Deeper Than You, from their 2012 album "Your World"
Please note: although the music of Aphemia is not released under a Creative Commons (or other free culture) licence, the band has given their explicit permission for their music to be featured on this episode of CCJam. Many thanks to the band.

Podcast: Play in new window | Download
Subscribe: RSS

Podcast (ogg): Play in new window | Download
Subscribe: RSS