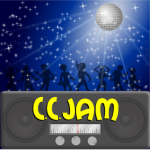 Freshly bronzed from the heat of the Scottish summer sunshine, Kevie stops out of the blazing sun to record episode 46 of CCJam.  With the Olympic games in Rio ongoing at the time of recording it is only fitting that the featured artist is Golden Duck Orchestra from Brazil.  The band are active on Facebook, Instagram, Twitter and YouTube. They have just released their first self titled album which can be purchased from their CDBaby, Soundcloud and Jamendo.
The tracks included on this show are:
The information about the band was sourced from Moshcam.

Podcast: Play in new window | Download
Subscribe: RSS

Podcast (ogg): Play in new window | Download
Subscribe: RSS